Locum Recruitment
Introduction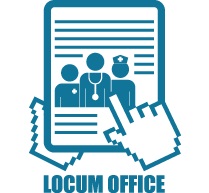 Locum Office is established to centrally manage employment of potential talents from the healthcare industry on a part-time basis. We target to expedite and enhance the recruitment process to supplement the full-time workforce in Hospital Authority (HA).
Locum Employment
The aim of locum scheme in HA is to recruit part-time employees for short-term, flexible engagement on need and ad hoc basis.

The recruitment and offering of locum jobs for two professional disciplines will start on 1 December 2018:

- Locum Enrolled Nurse (General)
- Locum Registered Nurse (General)
- Locum Doctor - Non-specialist
- Locum Doctor - Specialist

Register Now
Please provide your professional service to help out people in need in public hospitals.
Register
for job opportunities now with flexible hours and flexible locations.
Doctor Member Login
Nurse Member Login
If you have received email from Locum Office on your successful registration, you may login and explore various locum job opportunities in HA.
For Enquiry
Please email to
recruitment@ha.org.hk